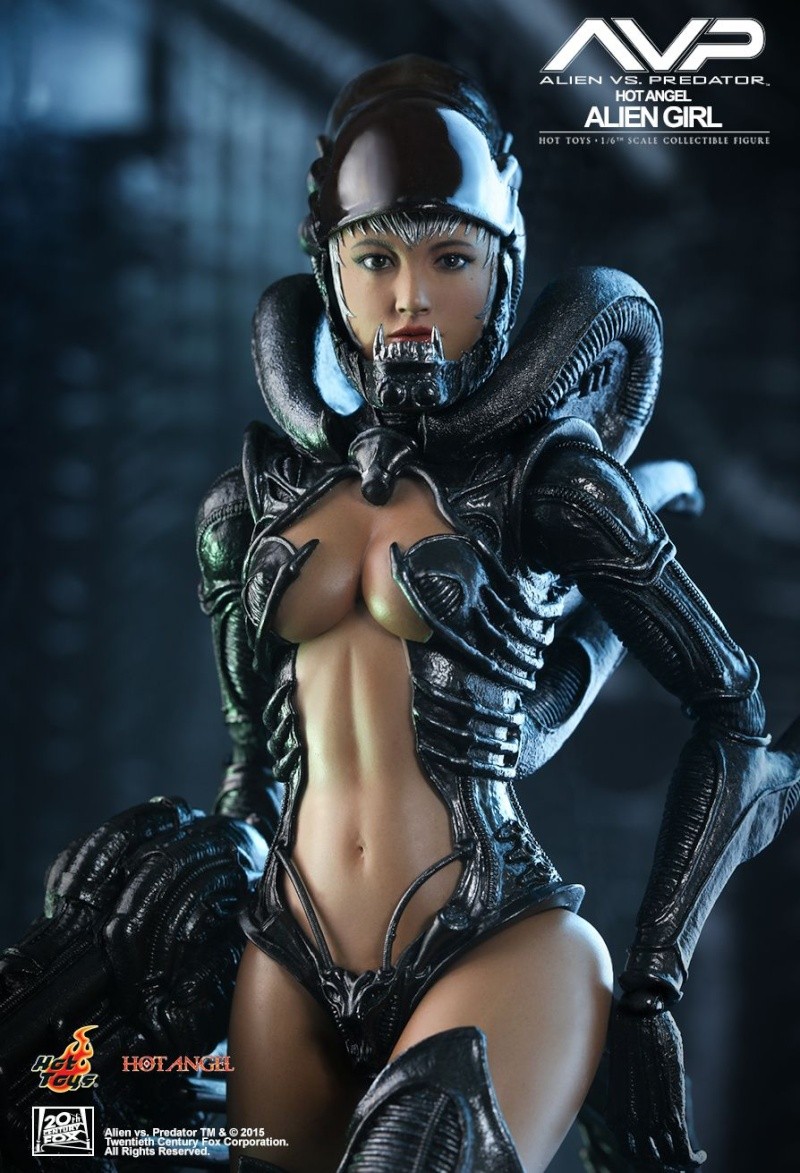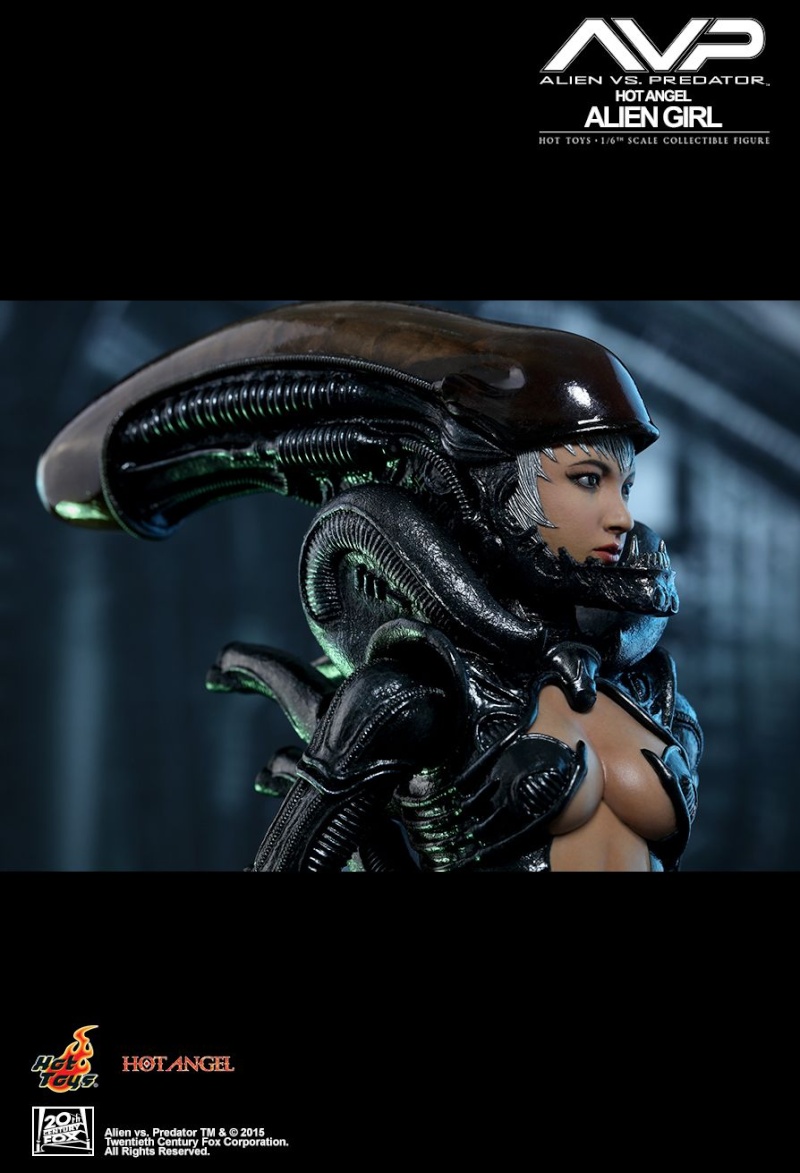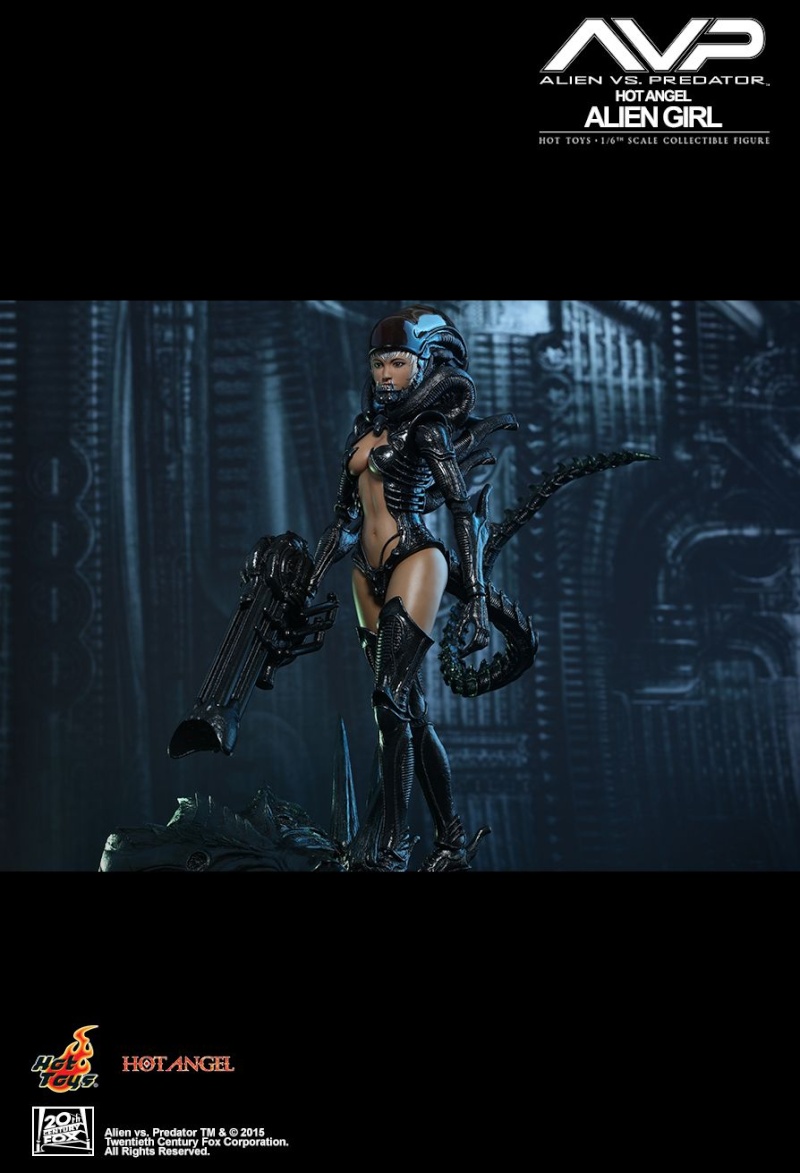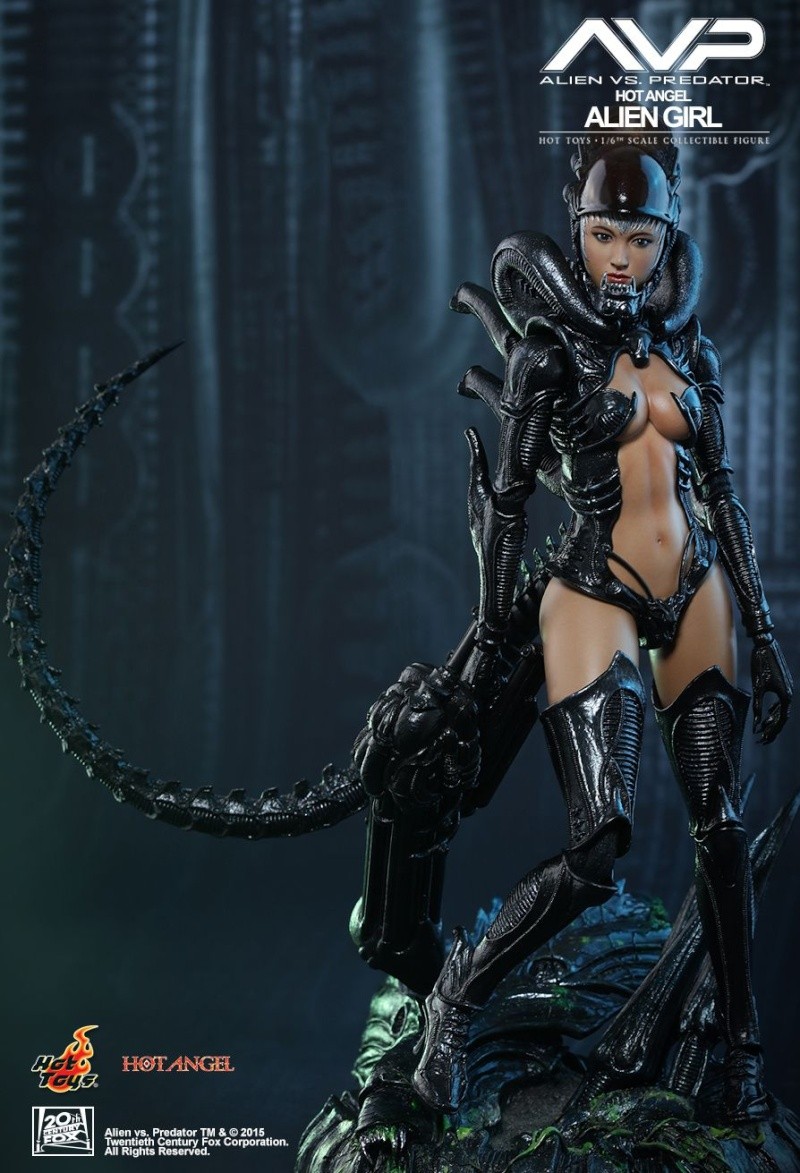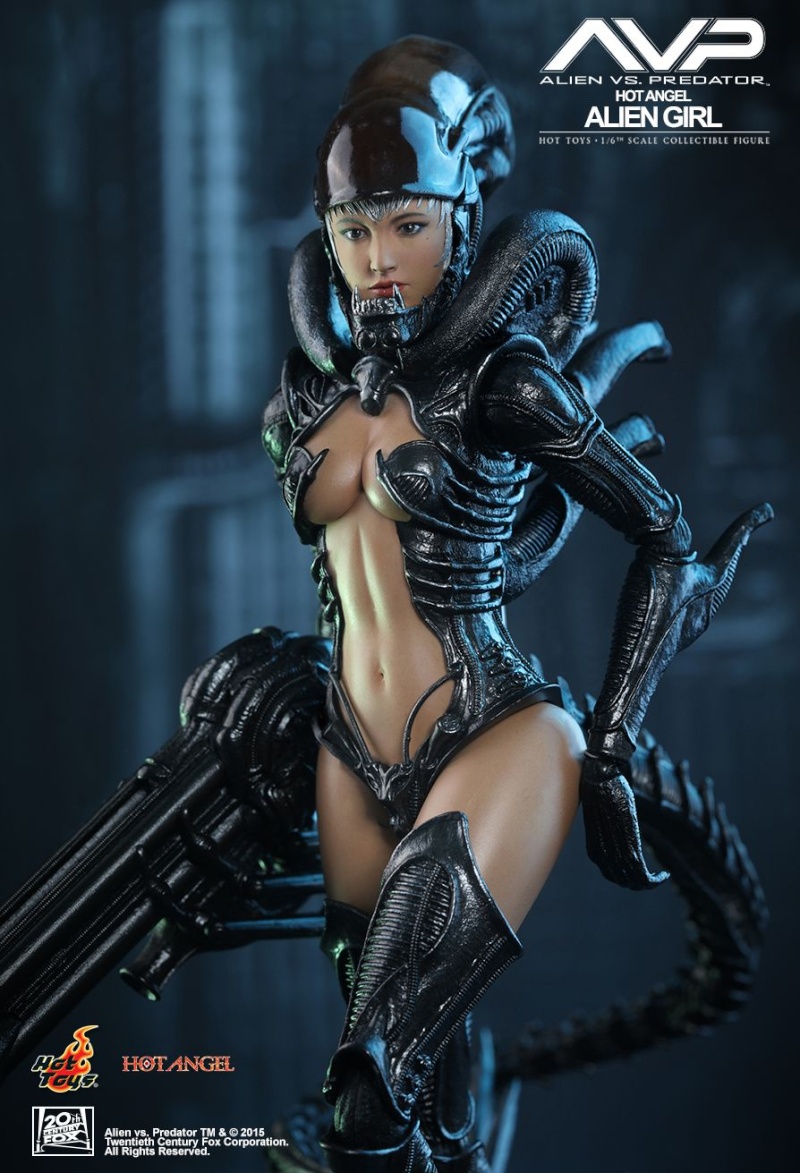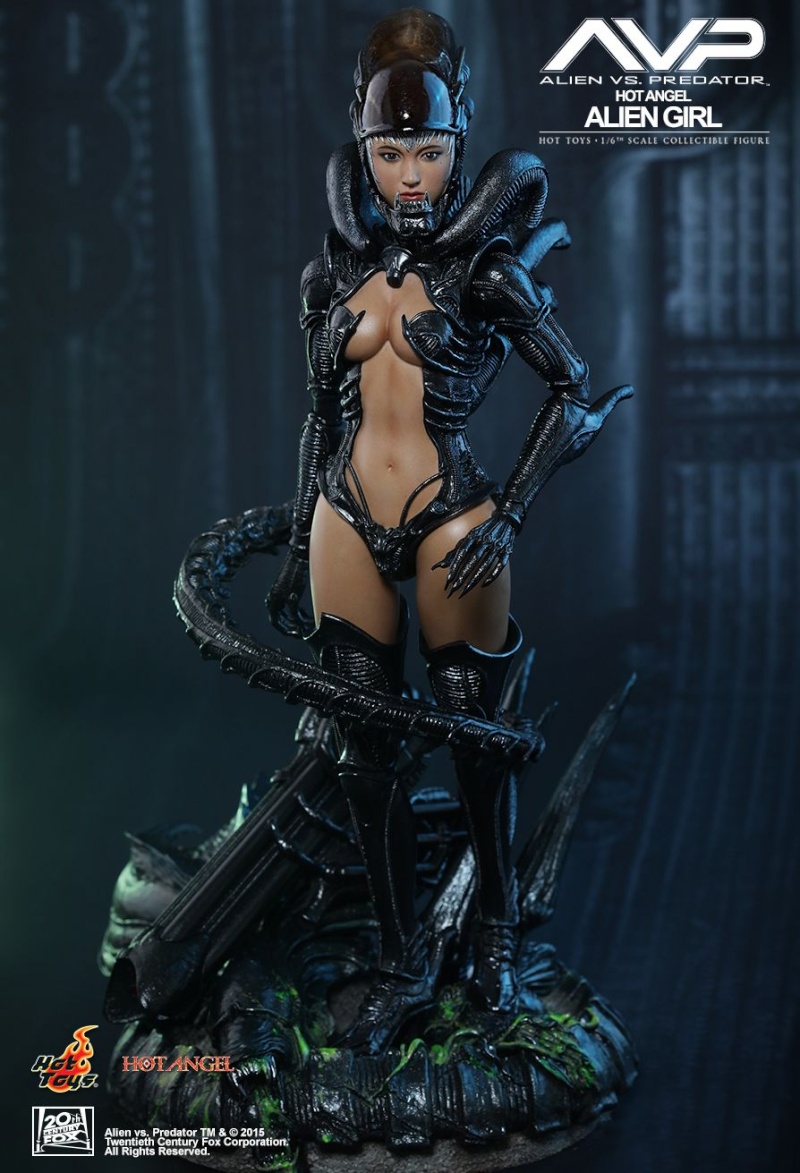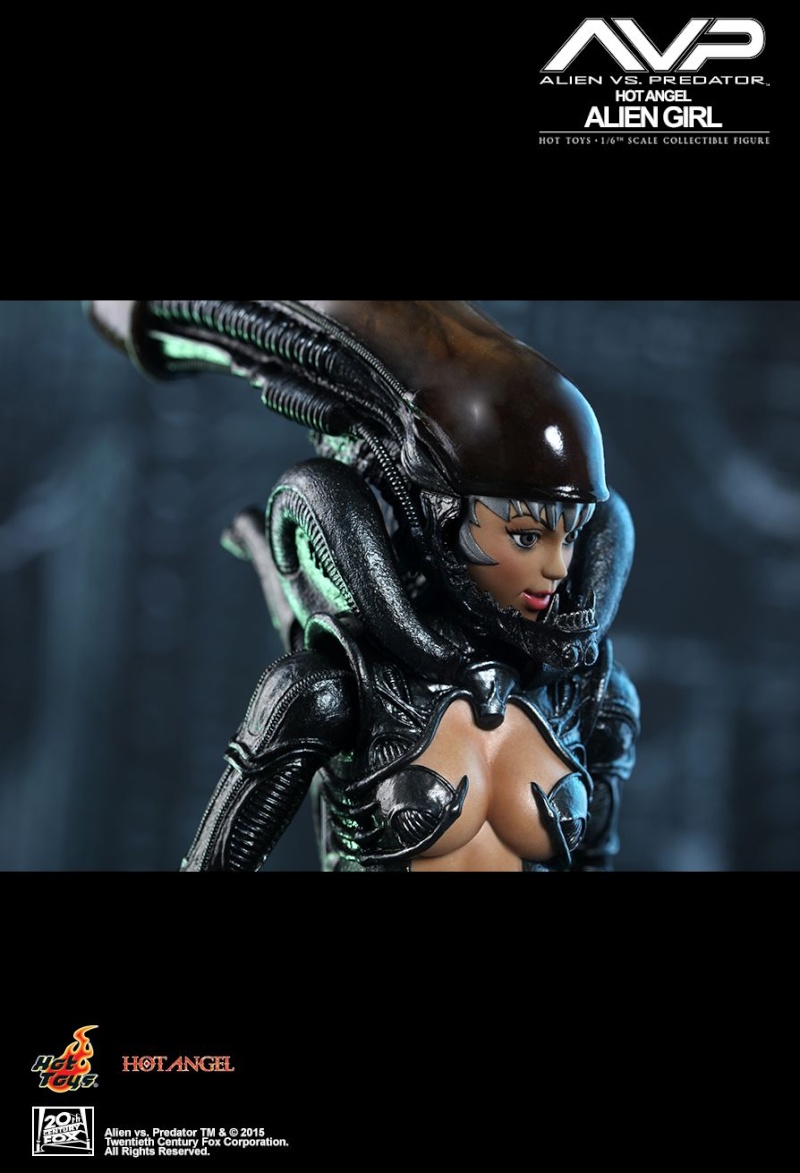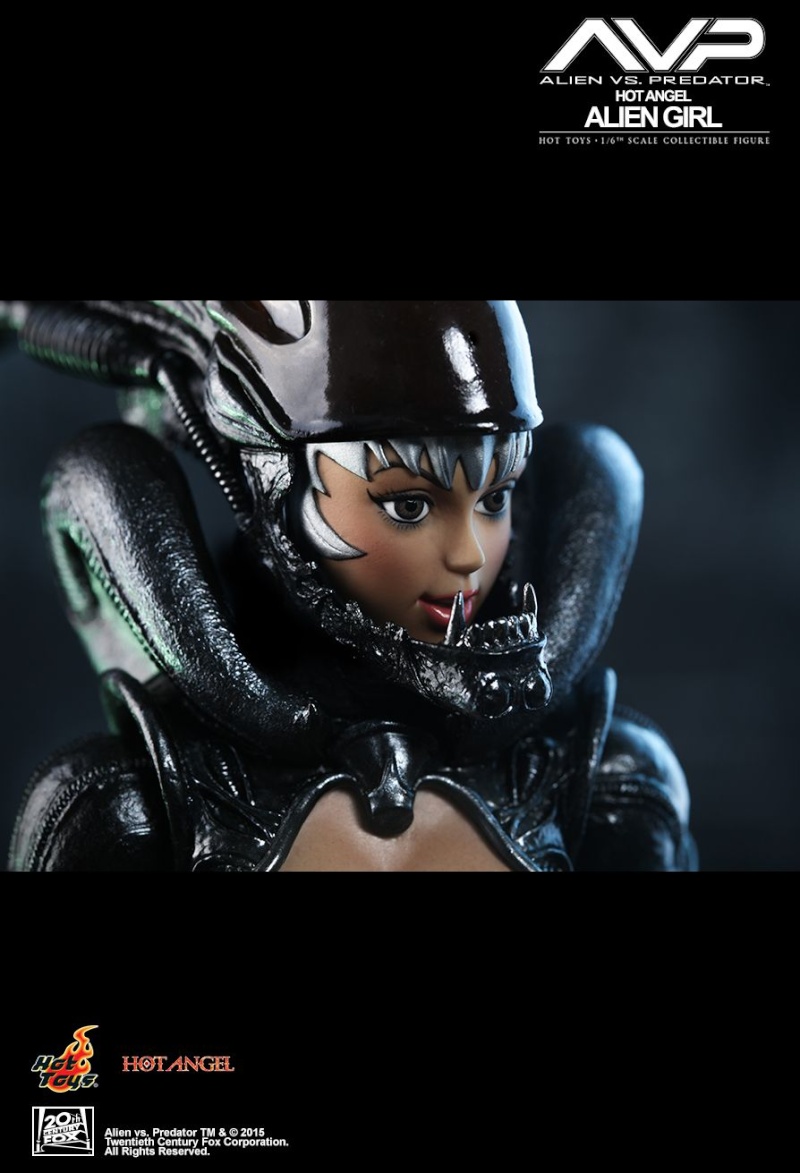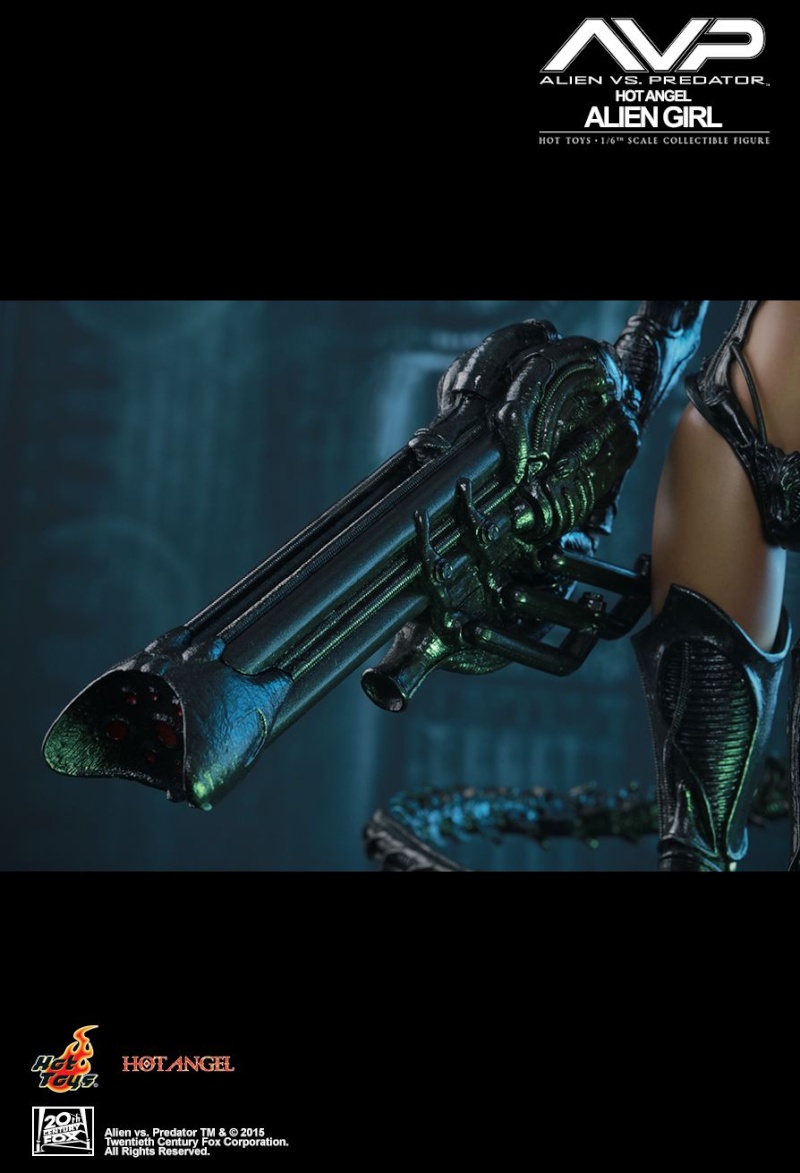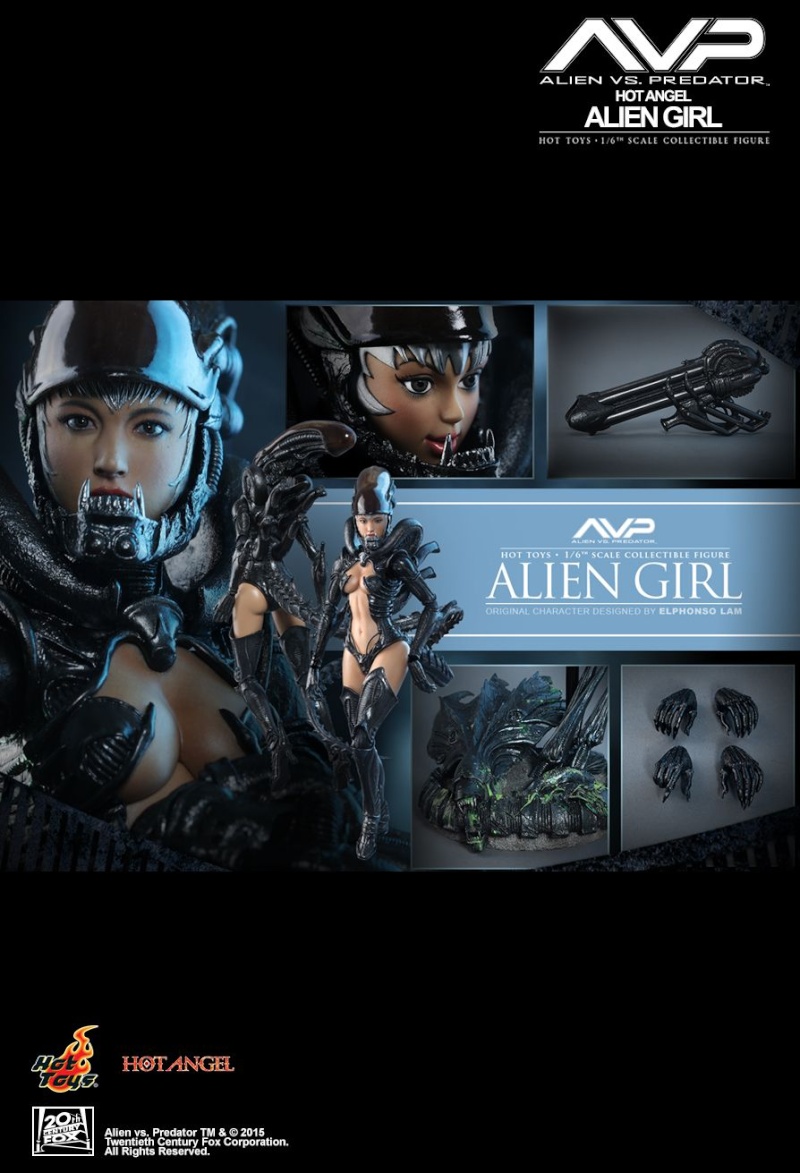 The 1/6th scale Alien Girl Collectible Figure specially features:
- Original character creation designed by Hong Kong multimedia artist Elphonso Lam
- Unique combination of Alien and human character design
- Head sculpt with translucent carapace and two styles (realistic and caricature) of interchangeable face sculpts
- Newly developed body with over 28 points of articulations
- Finely sculpted and realistically painted Alien skin texture throughout the body
- Approximately 29 cm tall
- One (1) articulated Alien tail
- Four (4) pieces of interchangeable hands including:
- One (1) pair of relaxed hands
- One (1) pair of hands for holding weapon
- Each piece of head sculpt is specially hand-painted
Weapon:
- One (1) finely crafted cannon blaster
Accessory:
- Specially-sculpted Alien Queen diorama figure stand
Artists:
- Character Designed by Elphonso Lam
- Sculpted by Joseph Tsang & Viva Lai
- Head Painted by JC. Hong
- Head Art Directed by Viva Lai
Release date: Q3 – Q4, 2016
**Prototype shown, final product may be slightly different
**Product details could be subjected to change without further notice
Alien vs. Predator TM & © 2015 Twentieth Century Fox Film Corporation.
All Rights Reserved.
© 2015 Hot Toys Limited. All Rights Reserved.